We offer classes in several different languages. Some of our most popular classes are English, French, Chinese and Spanish.
We can teach you in your home or in one of our many schools. You can learn in a group, or one on one. Available for all ages, and for all levels of competency in a language.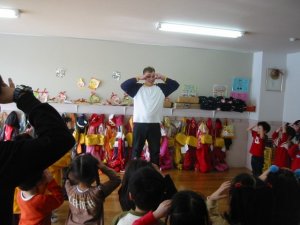 Ideal for Elemantary school students, parents who want to give their children an early head start in English, people who are interested in travelling, or anyone who has a desire to speak another language.
PRICING
For a quotation please call or email us. We can arrange for a trial lesson.
Junko Matsunami
011 232 0209