Check out our International Oasis Club!

We have a fast and efficient translation service available on a page-by-page or line by line basis.
Click "Our services" to find out more.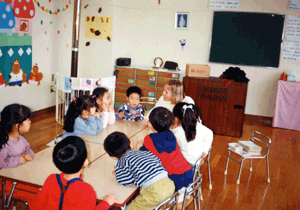 ANT English School
Sapporo, Hokkaido, Japan




Local: 011 232 0209
Overseas +61 81 11 232 0209
working holiday japan teaching english
If you cannot see the above animations, please go here
www.macromedia.com
and download Flash.
ANT English school has been the provider of "practical English lessons" to people of all ages for 25 years. We specialize in providing a friendly "at home" atmosphere in all our classes.

Lessons are available in person, by telephone or even by email. People with a busy lifestyle who would otherwise have difficulty finding time to attend a regular class can take advantage of our phone or email service.